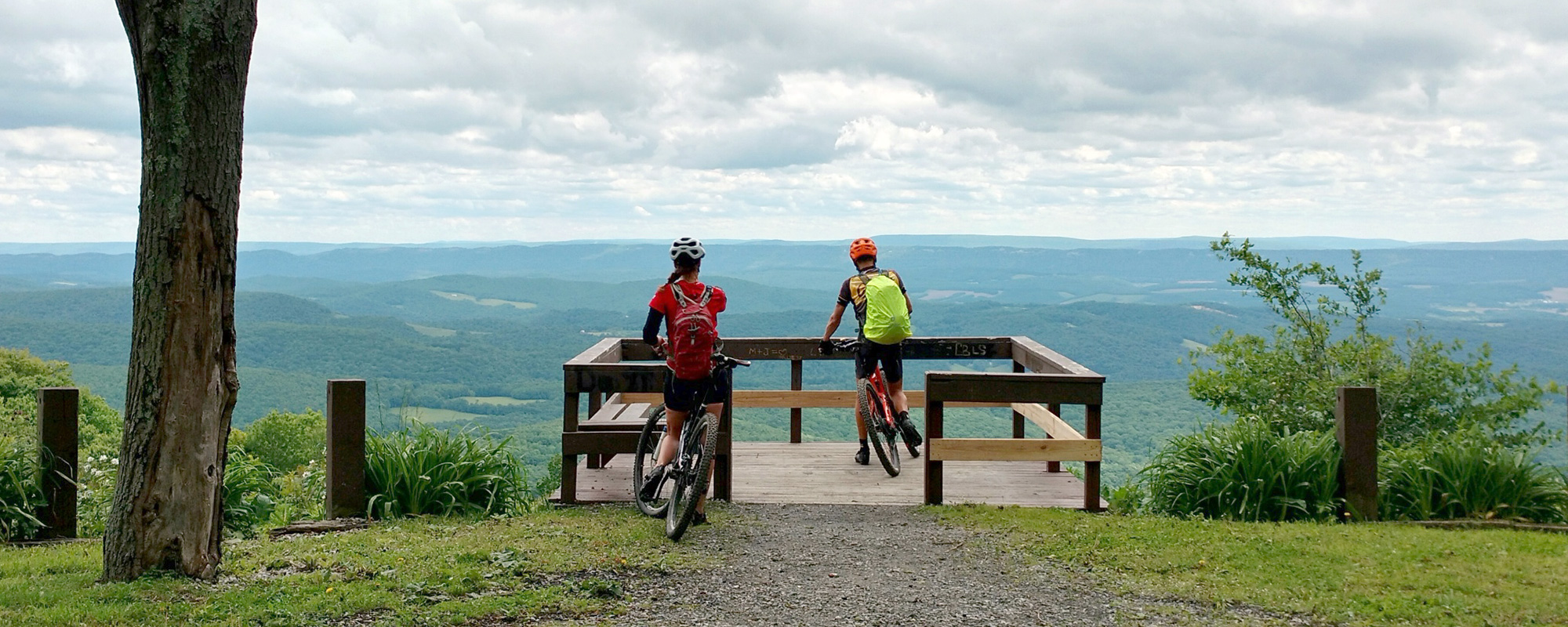 The area of Gallitzin State Forest with the best mountain biking trails is the Babcock Division, which sits high on the Allegheny Front. The multi-user trails can vary from rocky and rooty to fast and flowy with double track grassy and gravel road sections mixed in. There are two wooden lookout platforms that offer spectacular views of Bedford County. One is located along Skyline Drive at the northern end of the County Line Trail and the other is further south along the County Line Trail.
While some trails will provide you with great views, others will take you along clear mountain streams and dense forest.
The main trailhead parking is located off of Route 56 at Buffalo Road. You can conveniently access all of the trails from this parking area.  For post-ride food and beverages, the town of Windber is 7 miles west on Route 56.
Through the hard work and dedication of LHORBA Key Person Tammy Strayer and the State Forest management, the following trails were built: Hen Way, Creekside, Turkey Bypass, Gobblers Pass, Shyloh's Nook (2020), Jennie's Rocks (2020), Jeepers (2020), Kodiak Bypass (2020).  Tammy continues to work with Gallitzin State Forest to help keep these and the other trails maintained.
Join the Club!
Outreach. Excitement. Diversity.
Join a group of other bike junkies and raise the fun bar!  LHORBA is a great example of what bike clubs can and should be.  It's full of bike-loving, fun, enthusiastic, happy people wanting to connect with other club members on fun-filled rides.  When you join LHORBA, you become a part of the area's premier cycling organization with access to events, information, and a network of like-minded cylists.
Join