Welcome, and thanks for your interest in LHORBA!
The Laurel Highlands On and Off Road Bicycling Association (LHORBA) is an all-volunteer, non-profit organization devoted to the promotion of the sport of bicycling. We view the sport as a vehicle to promote low-impact outdoor recreation and conservation. We promote bicycling opportunities that are environmentally and socially responsible, while providing economic benefits for businesses in Southwestern Pennsylvania.
Our Vision
LHORBA is dedicated to protecting and enhancing bicycling opportunities through:
Providing fun, safe bicycling experiences and social events for the bicycling community 
Educating and encouraging riders through organized outings and events, and community involvement
Promoting responsible riding and ethical behavior among the bicycling community
Working in concert with land owners and managers to improve trails and facilities
Working with other groups to ensure a quality trail and road experience for all users
Efforts to increase the diversity of the bicycling community.
Code of Ethics
As members of LHORBA, we represent the bicycling community, and it is important that our external and internal relationships advance, rather than hinder, the image of bicyclists. To that end, we ask that all club members agree to the following four principles:
TO RIDE RESPONSIBLY
We will follow the IMBA Rules of the Trail. We will be courteous and respectful toward other users, recognizing that they, too, have a right to enjoy the trails. When on the road, we will follow all traffic laws and be respectful of all others sharing the road. We will promote the sport of non-motorized bicycling. The club's definition of a non-motorized bicycle is a bicycle that's 100% human-powered without pedal assist or a motor of any type.
TO REPRESENT OURSELVES PROFESSIONALLY
Differences in opinion do not need to be viewed as unhealthy. Conflict may sometimes be necessary to resolve problems. When discussing access issues, whether at public meetings or in private, we shall strive to keep the discussion based on facts and not allow ourselves to be drawn into emotional, negative responses. We will keep to the moral high ground, seeking a win-win opportunity for all.
TO SHARE AND TO TEACH
Whether it is riding a technical obstacle off-road, negotiating tight turns on a road downhill or organizing a work party, the more we share our skills and knowledge, the better we all can benefit.
TO RESPECT ONE ANOTHER
The effectiveness and survival of LHORBA depends on members working together. We will operate within the framework of the bylaws, treat each other with dignity and respect, and keep principles before personalities in our discussions.
Join the Club!
Outreach. Excitement. Diversity.
Join a group of other bike junkies and raise the fun bar!  LHORBA is a great example of what bike clubs can and should be.  It's full of bike-loving, fun, enthusiastic, happy people wanting to connect with other club members on fun-filled rides.  When you join LHORBA, you become a part of the area's premier cycling organization with access to events, information, and a network of like-minded cylists.
Join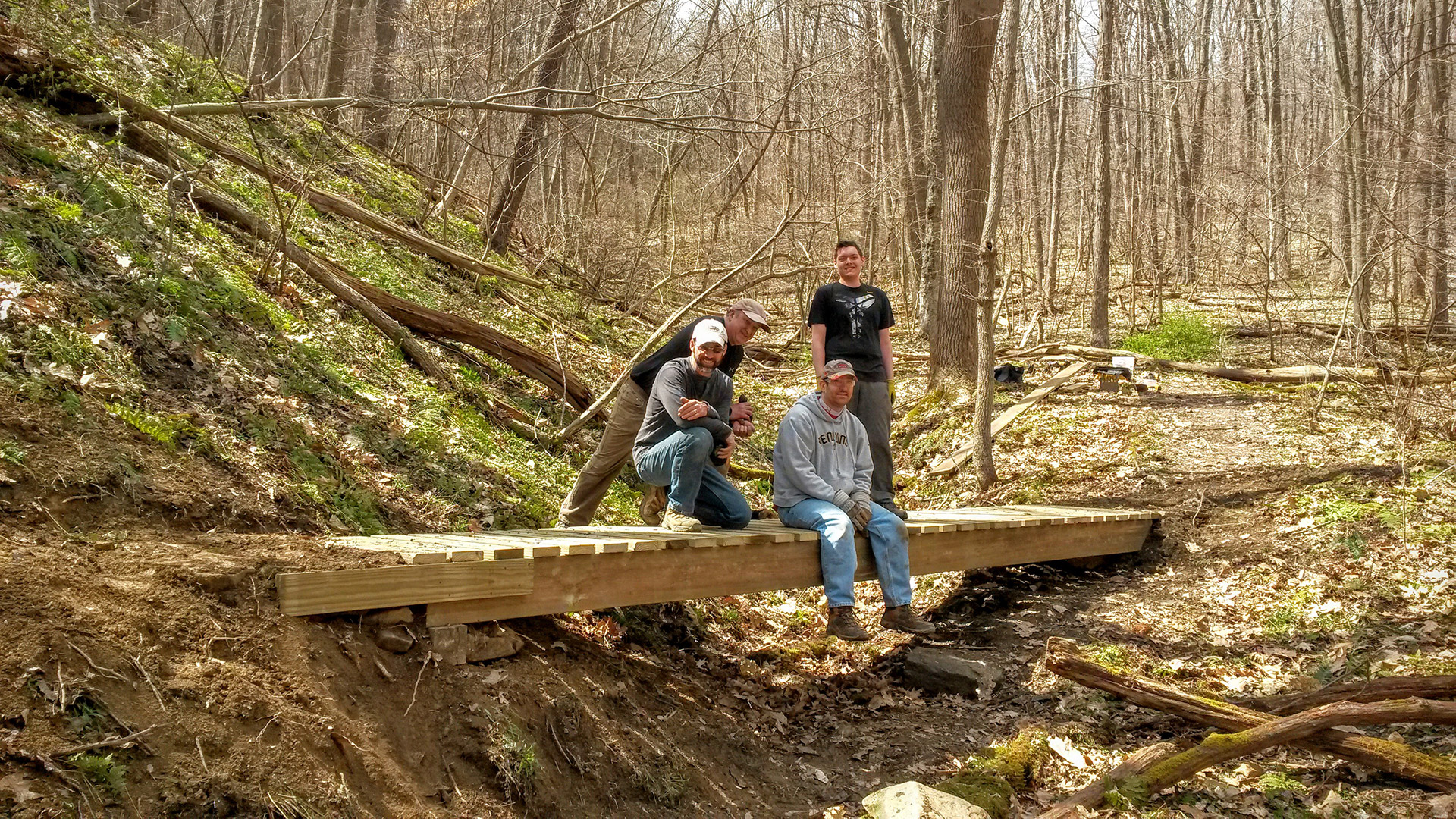 LHORBA RIDE AND EVENT DISCLAIMER
Our goal is to make every ride as enjoyable and safe as possible. However, we cannot guarantee anybody's safety. We rely on all riders to use proper riding techniques and if you are unsure of proper etiquette or proper technique please ask.
Please be aware of the following:
Helmets are required.
If you choose to listen to music during rides we request you only use the headset in the right ear and keep the headset out of the left ear. Communication is essential during all rides and having the ability to hear is a part of your responsibility to others.
Please ride within your limitations.
It is everybody's responsibility to follow all traffic laws for road or any land manager rules and regulations for MTB or Rails to Trails.
WE SPECIFICALLY DISCLAIM RESPONSIBILITY FOR ANY ACCIDENT OR INJURY THAT OCCURS ON OUR RIDE. EVERY PERSON IS RESPONSIBLE FOR THEIR OWN SAFETY AND THE SAFETY OF OTHERS AROUND THEM.