Supporting Causes We Care About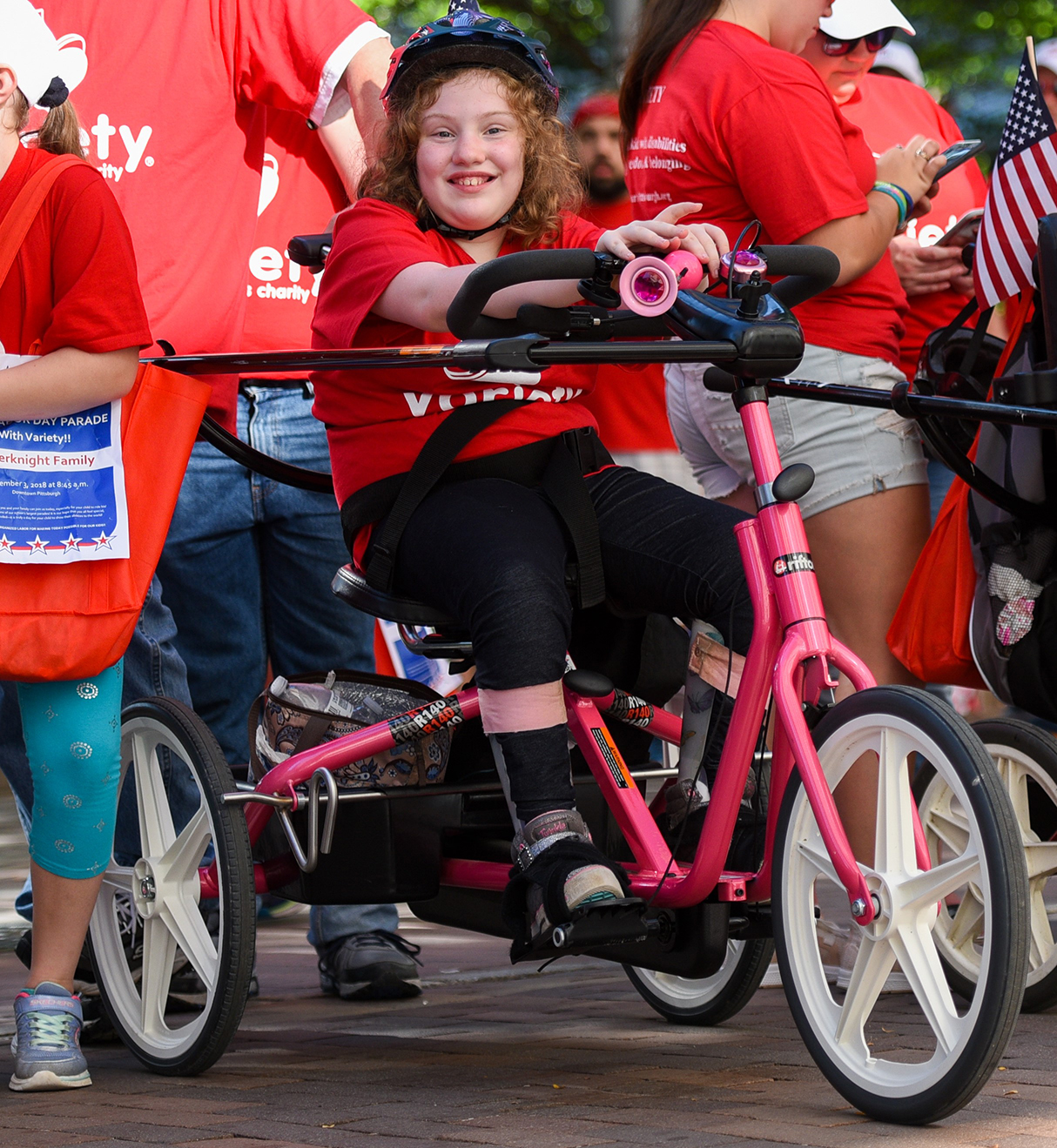 Support Variety – the Children's Charity
Funds raised provide adaptive bicycles for area children with disabilities in conjunction with Variety's My Bike® program.
Prior to receiving her new bike, Kennedy's mom, Megan perfectly described their hope for this tailored bike, by saying, "Our daughter struggles with normal everyday tasks, such as being able to ride a bike. We think that this adaptive bike will be one thing that she'll be able to do and enjoy, and be able to play with other kids. She enjoys watching our neighbors ride their bikes, and we hope this allows her to be able to finally join her friends. Family bike rides could soon become possible, too!"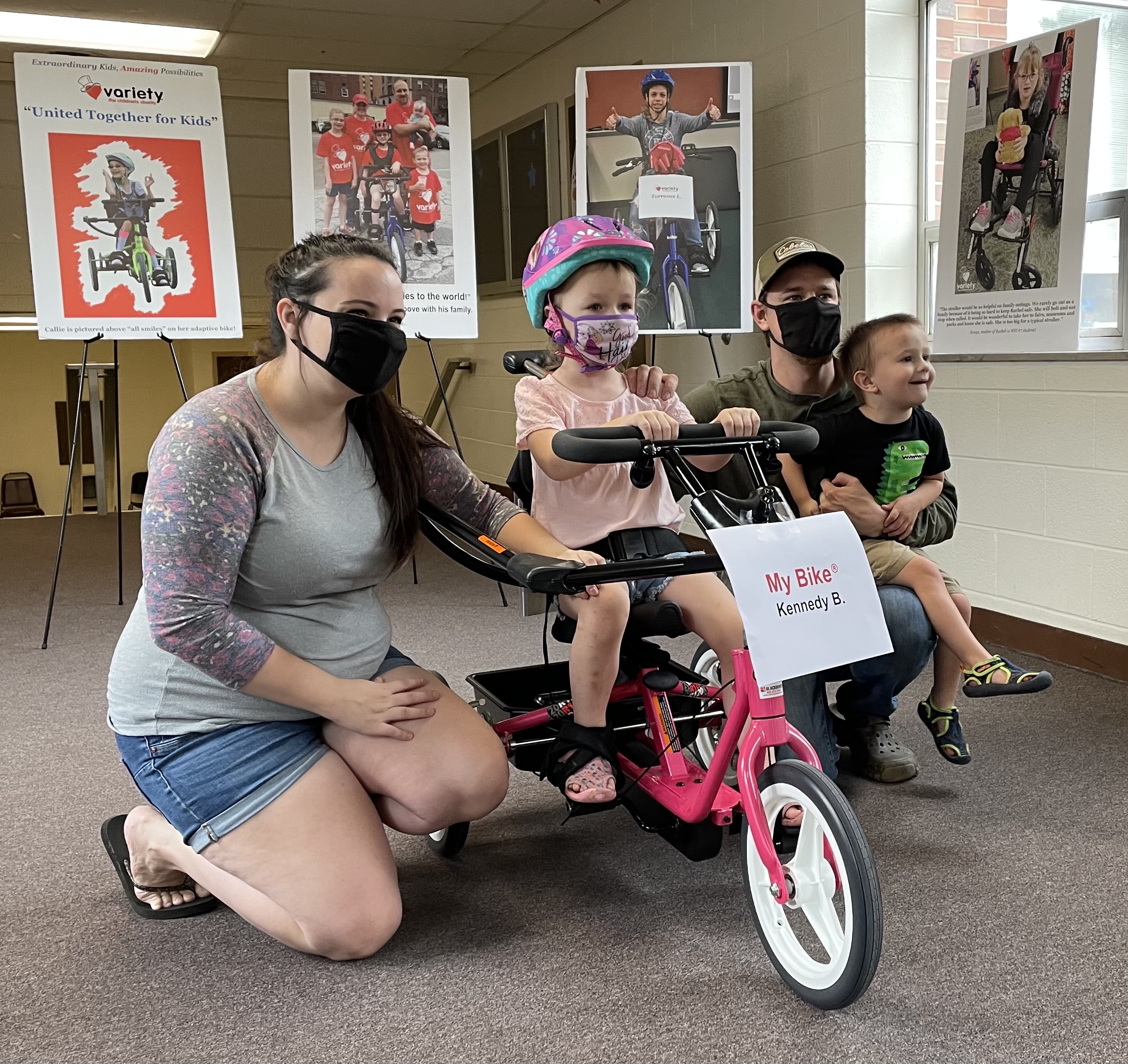 Kennedy, from Cambria County, received her adaptive bicycle in July 2021.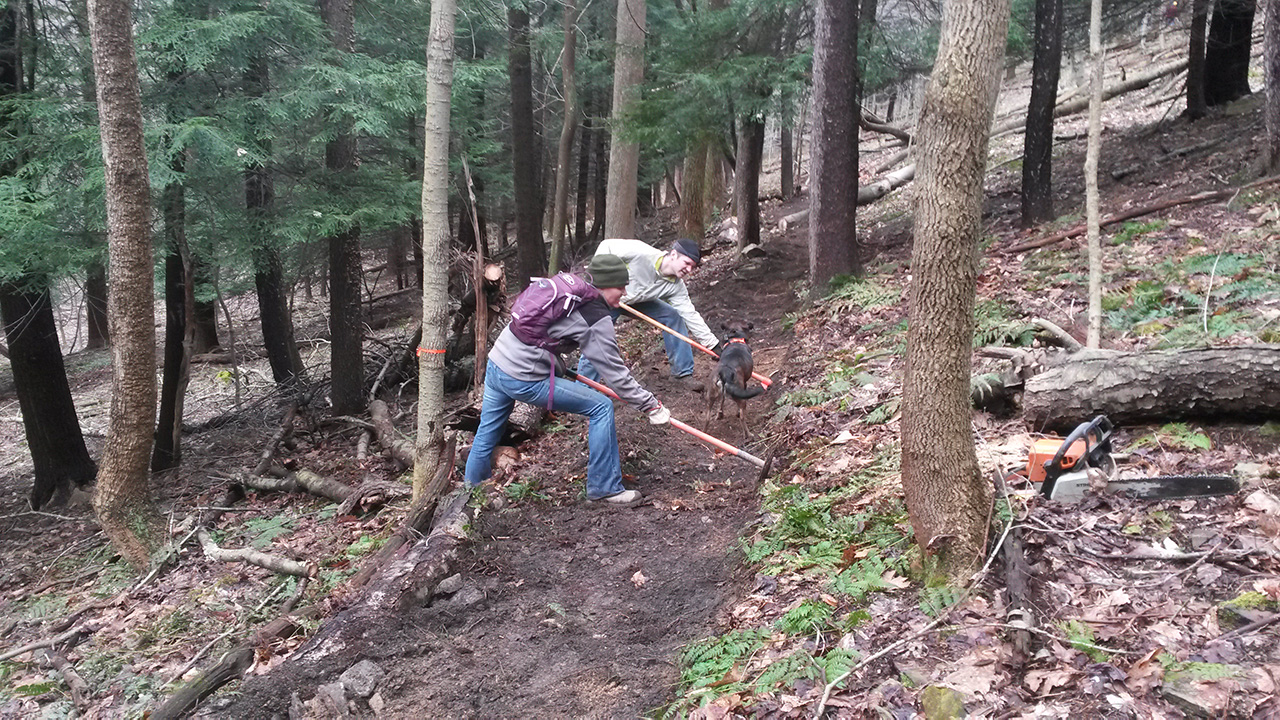 Support Trail Maintenance
To cover costs for tools, fuel, signage, materials for bridges and drainage, and most importantly to match money requirements for grants received to construct trail projects, such as the Quemahoning Reservoir mountain bike trails.