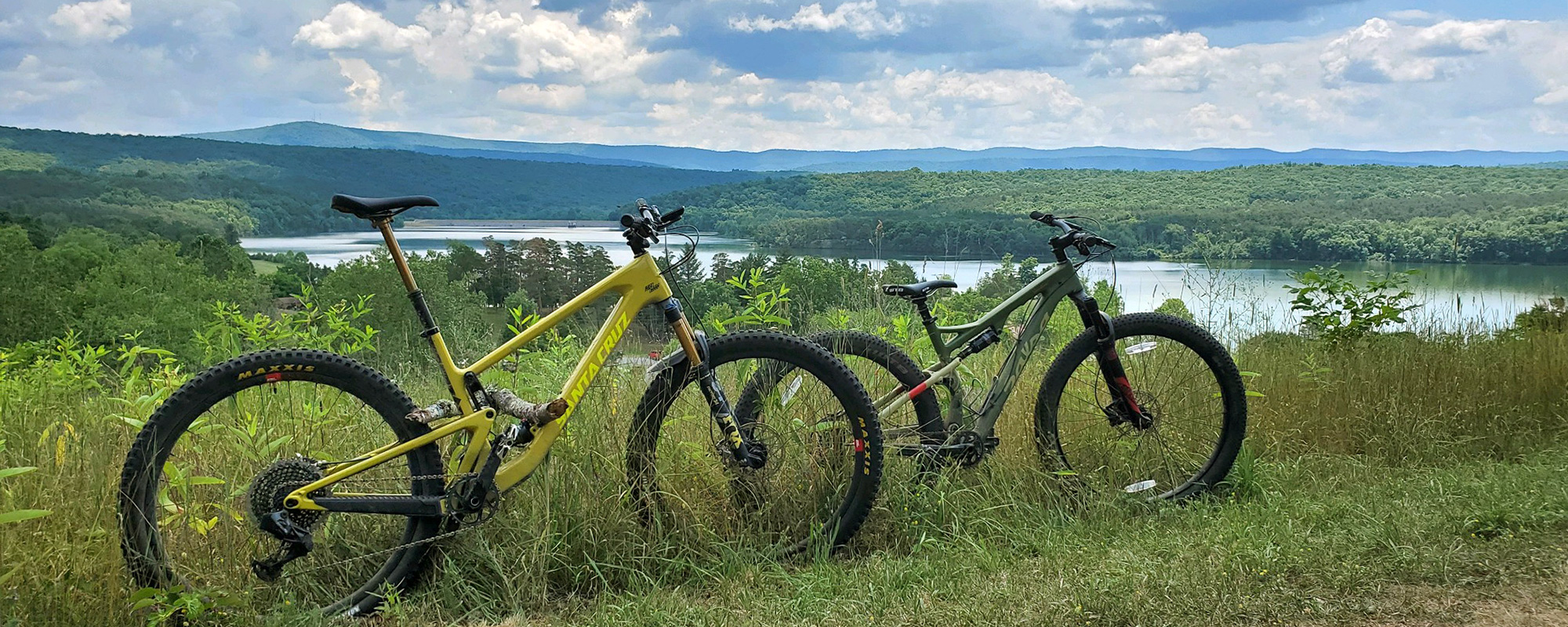 If you are a beginner rider looking for a non-technical ride or an advanced rider looking for a good workout then Shawnee State Park is the place for you. There are over 15 miles of multi-use trails within the state park. The trails consist of Field, Felton, Forbes, Lakeshore, Lost Antler, Shawnee and Tiday. Each trail segment is marked and coordinated with the park map, making navigation easy. LHORBA planned and built the two single tracks, with a few more trails in the planning stage. The Shawnee trail system also gets regular trail maintenance from the club, coordinated by Doug Pauley.   
Shawnee State Park is named for the Native Americans who lived for a short time in the vicinity of the park during their westward migration from the Potomac in the early 1700s.  General Forbes camped his army within the boundaries of the park while building the Forbes Road in the campaign of 1758 against the French at Fort Duquesne, Pittsburgh. You will ride the remnants of the Forbes Trail within the park. 
Bring your family along since there are lots of activities to do at the park such as swimming, hiking, disk golf, boat rentals and fishing. Shawnee is also a short drive away from historical downtown Bedford and the Bedford Springs.
Join the Club!
Outreach. Excitement. Diversity.
Join a group of other bike junkies and raise the fun bar!  LHORBA is a great example of what bike clubs can and should be.  It's full of bike-loving, fun, enthusiastic, happy people wanting to connect with other club members on fun-filled rides.  When you join LHORBA, you become a part of the area's premier cycling organization with access to events, information, and a network of like-minded cylists.
Join